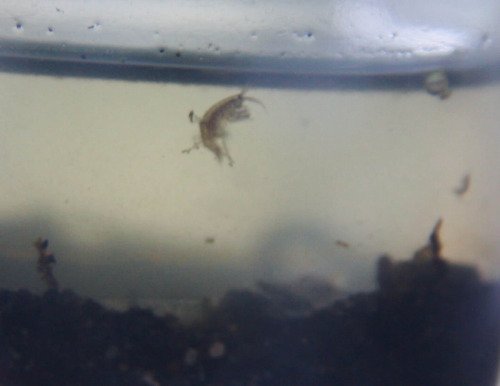 On July 2nd, 2016, Chance Ecologies launched its six-week-long Studio In The Park residency, moving into a mobile studio space located outside the Queens Museum in Flushing Meadows Corona Park to begin work on Chance Ecologies: Flushing River. Curated by Catherine Grau and Nathan Kensinger, this project includes a series of week-long mini-residencies by the artists of Chance Ecologies.
During the second week of Chance Ecologies: Flushing River, artists Joianne Bittle and Chris Kennedy and Joianne Bittle conducted their week-long residencies along the Flushing River.
Artist Joianne Bittle spent the week privately mapping the park's ecology through a series of walks, weaving in and out of observing and sampling biological life, with a focus on plankton samples, and reciting from a selection of literary readings, including Samuel Beckett's The Lost Ones (1971) and Guy Debord's Theory of the Dérive (1958). Bittle's mapping process resulted in a series of five booklets, called "Chance Proverbs in 5 Acts." On Saturday July 16th, the public was invited to join Joianne Bittle and naturalist Mike Feller for a public walk through Flushing Meadows Corona Park, as they discussed the geological history of the landscape, as well as the complex ecological consequences of the man-made urban park environment.
Teaching artist Chris Kennedy spent the residency exploring the flora and fauna around a unique liminal space of the park, where the hidden Flushing River runs through a myriad of highway overpasses. Here, runoff water from the highways is funneled to the creek, or to biological catch basins. During the public event Chris Kennedy took visitors on a Hiway Safari that lead into the the highway underpass overgrowth in a performative expedition featuring landscape sketching, plant pressing techniques, and surface samples in test tubes.
Joiann Bittle / Willow Lake Walk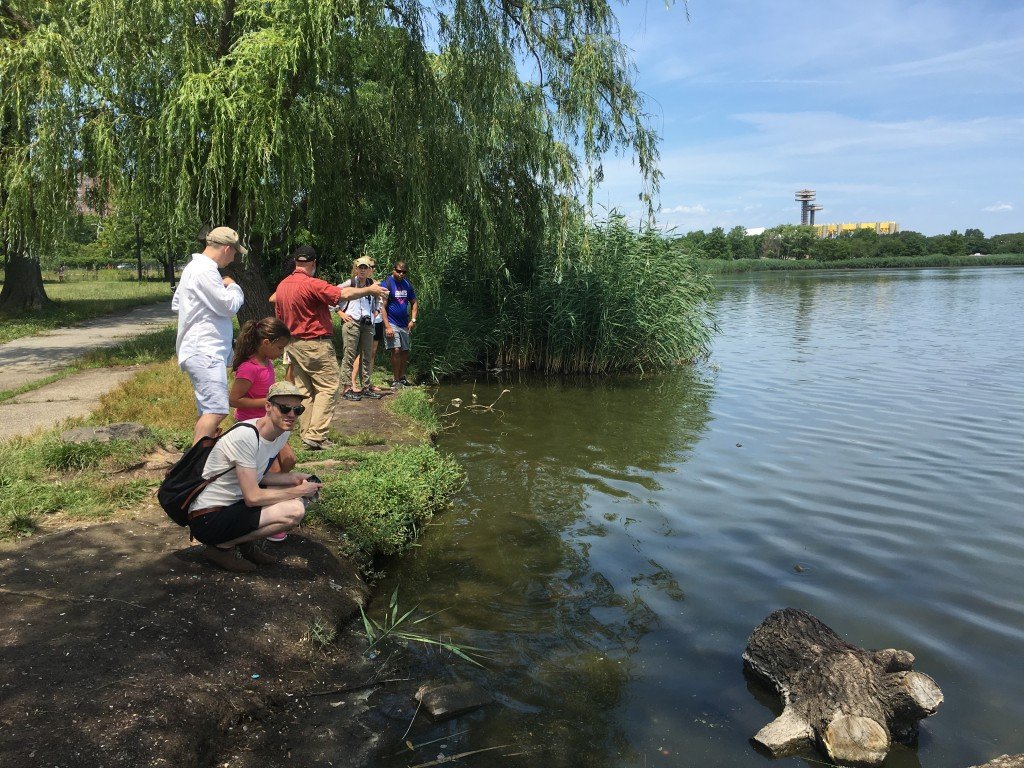 Chris Kennedy / Hiway Safari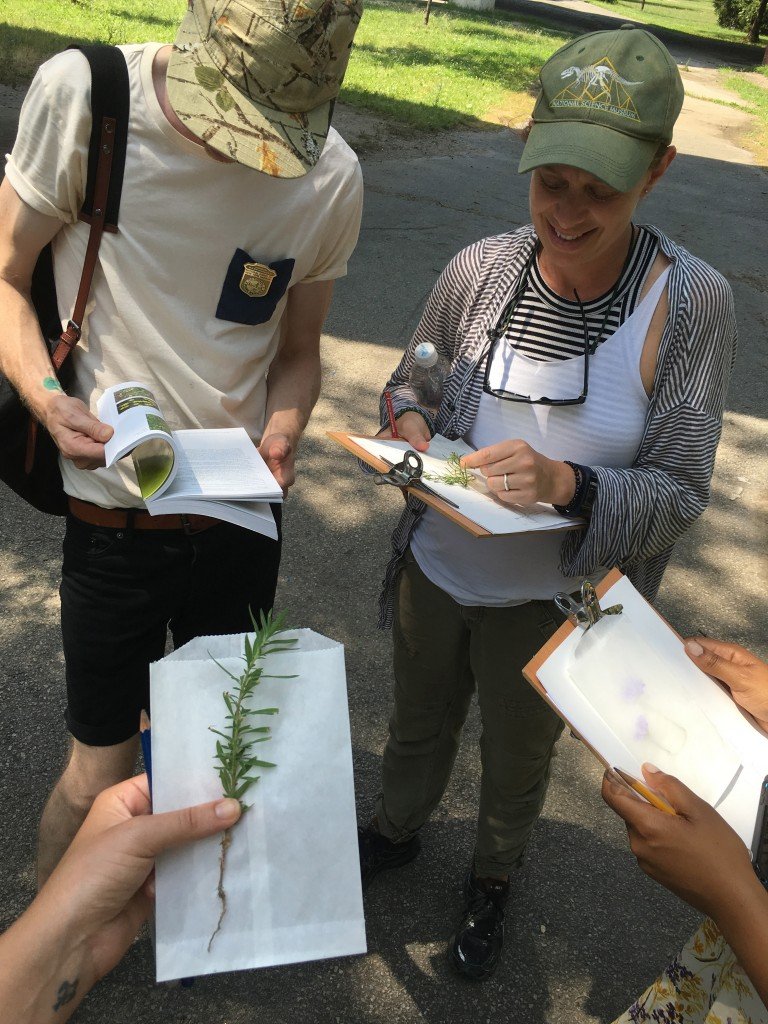 For more information on upcoming events at the Studio in the Park, visit Chance Ecologies events page.
(All photographs in this post are courtesy of Joianne Bittle and Catherine Grau)