On July 2nd, 2016, Chance Ecologies launched its six-week-long Studio In The Park residency, moving into a mobile studio space located outside the Queens Museum in Flushing Meadows Corona Park to begin work on Chance Ecologies: Flushing River. Curated by Catherine Grau and Nathan Kensinger, this project includes a series of week-long mini-residencies by the artists of Chance Ecologies.
After a week at the studio, investigating the return of nature to several man-made structures along the Flushing River, artist Marisa Tesauro concluded her mini-residency with a brainstorming workshop, imagining future ecologies for the ruined remnants of the Worlds Fair. Much of the natural landscape of the Flushing River has been reshaped by industry, architects, and artists in previous decades, leaving behind many unique structures, some of which have since been overtaken by the elements. Participants met at the Studio In The Park, before walking over to the remains of the New York State Pavilion, designed by Philip Johnson for the 1964-65 World's Fair, to look at how nature has reclaimed parts of this evocative structure, including the Tent of Tomorrow and the iconic observation towers. A recent call for ideas may soon reshape the future of the pavilion, but Tesauro led a creative conversation on how to see nature's role in repurposing these kinds of structures, instead of humans trying to impose structure onto nature. Participants returned to the studio to share notes, create drawings, and imagine what the future of these structures along the river could be. These sketches are now on display in the studio trailer.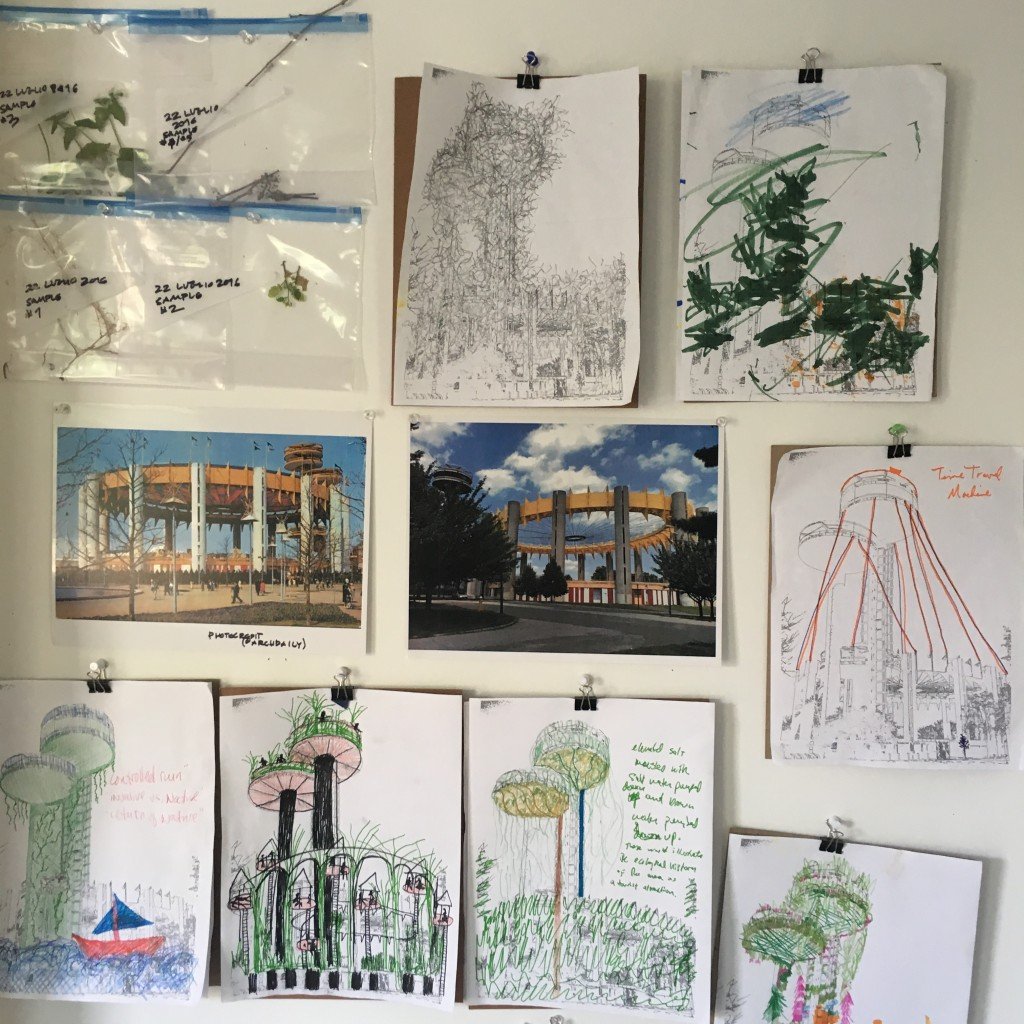 For more information on upcoming events at the Studio in the Park, visit Chance Ecologies events page.
(All photographs in this post are courtesy of Catherine Grau)