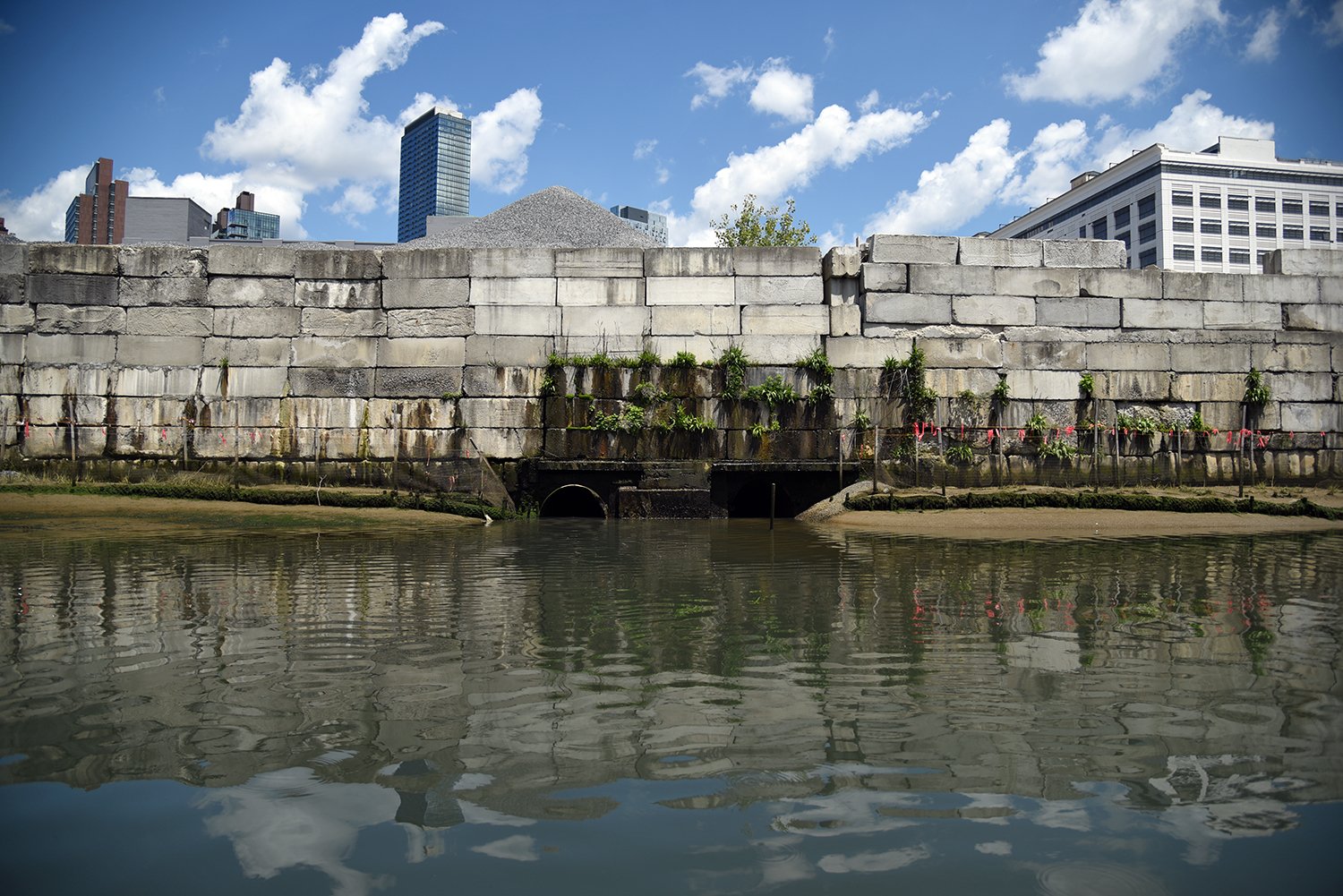 Welcome to Listening to Dutch Kills, a public art project by Chance Ecologies, curated and produced by artists Catherine Grau, Nathan Kensinger, and Sarah Nelson Wright, with participating artists including Nate Dorr, Edrex Fontanilla, and Rachel Stevens. This project was created in partnership with the SWIM coalition, and includes interviews with community members Willis Elkins and Mitch Waxman of the Newtown Creek Alliance, Katie Ellman of Greenshores NYC, and Sarah Durand of LaGuardia Community College.
Listening to Dutch Kills is an immersive audio walk that guides participants around the waters of the Dutch Kills, to investigate and experience the species and ecologies hidden in this urban industrial landscape. Participants will walk through the neighborhood, and engage with this complex watershed through a series of creative sound pieces, prompts, and narrations by local artists and community stakeholders, encountering the body of water from the perspectives of the flora and fauna that thrive along its banks, and contemplating how these species are connected to the future of New York City as it faces the challenges of sea level rise and climate change.
WALK DETAILS:
– To prepare for the audio walk, please download the Listening to Dutch Kills audio file onto your phone, tablet or MP3 player.  By downloading this file, you agree to the event's liability waiver.
DOWNLOAD Listening_to_Dutch_Kills
[If you cannot download the file, you can stream the walk on SoundCloud.]
– To begin the walk, please go to the LIC Roots Community Garden on 47th Avenue in Long Island CIty, Queens. The walking route will travel around the Dutch Kills, ending at the Smiling Hogshead Ranch, which is on Skillman Avenue.
– Please be sure to bring headphones on your walk, and charge your device beforehand. This walk can be done in rain or sunshine. You will be walking through an industrial area with sometimes uneven ground. Please wear sturdy shoes. If you chose to take the walk on your own, during a day outside of any public events, it is recommended to go on a Saturday or Sunday.  On weekdays, the area is very busy with truck traffic.
We look forward to walking with you on the Dutch Kills!